Take care of your body, let yourself relax and enjoy the best health & beauty rituals gathered from all over the world.
A hydromassage tube
The power of air and water combines to present you with pure delight! This wonderful procedure is also very useful, for it improves skin's elasticity, reduces muscle tension, soothes and helps to relax.
A professional hydromassage tube Caracalla by Unbescheiden Baden-Baden has 300 nozzles for underwater massages. It is equipped with 22 programs that vary in intensity of pressure on different muscle groups. This tube is also suitable for color and aroma therapy.
The professionals of the spa Velur will pick the right program for you, so you could relieve stress, relax and get maximum pleasure.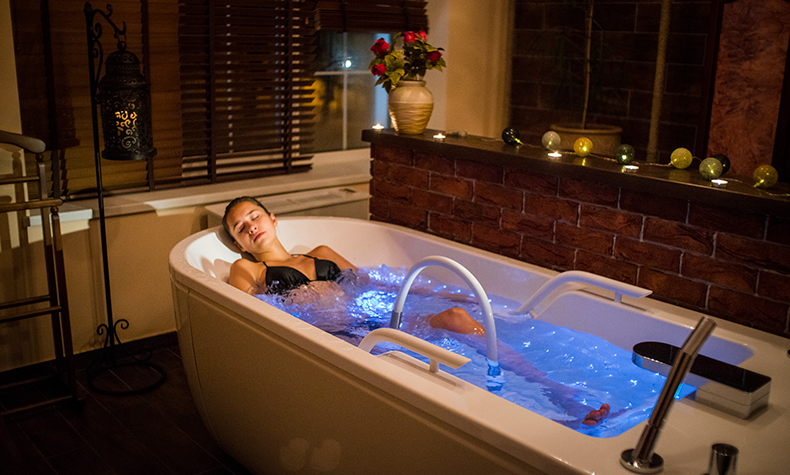 Thalassotherapy treatment room
Thalassotherapy is a set of various spa treatments that are based on the use of seawater, seaweed and other gifts of the ocean. The spa center Velur offers whiskey swaddling, wraps to boost circulation, seaweed and other types of body wraps.
The thalassotherapy room is fully equipped with everything needed for cosmetic procedures, as well as healing and spa treatments based on the use of Dead Sea salt and seaweed masks, enriched with sea minerals. All procedures are made on the dry floating system Jouvence from the German brand Unbescheiden Baden-Baden. It consists of a solid cushion of air and a water cushion. During the wrap session you lie on a pleasantly heated water cushion which relaxes your body and mind. To enhance the effect of the wrap session, we use an infrared sauna Josen.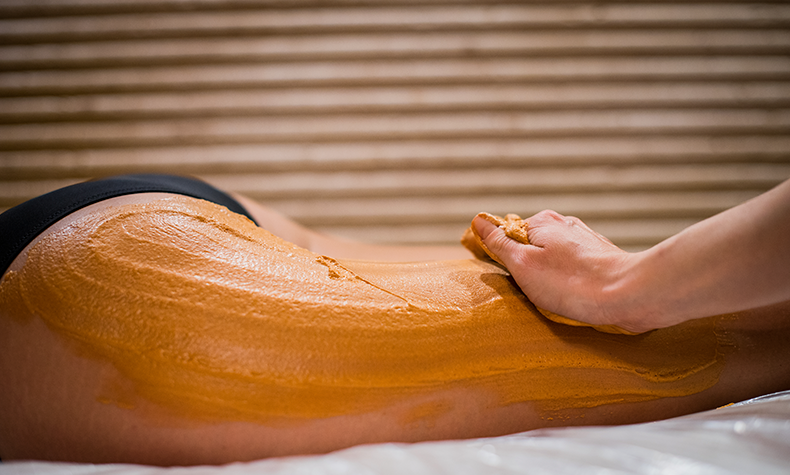 The massage room
We offer many types of massage. These are relaxation massages, healing massage, a classic one and, of course, a Thai massage.
The technique of any massage consists of three stages: preparation, the main part and the conclusion. The preparation presupposes stroking, rubbing and warming up the muscles, working on the skin receptor apparatus in such a way that it will improve blood circulation and lymph circulation. Then follows the main part and, in the very end, a massager returns to stroking, stretching and vibrations.
We are extremely proud of the fact that world-class massagers work at the spa Velur. They have great massage therapy education and completed many courses, so they can professionally give relaxation, therapeutic, aromatherapy and other types of massage. Moreover, we take especial pride in our massagers who have earned Thai massage certifications.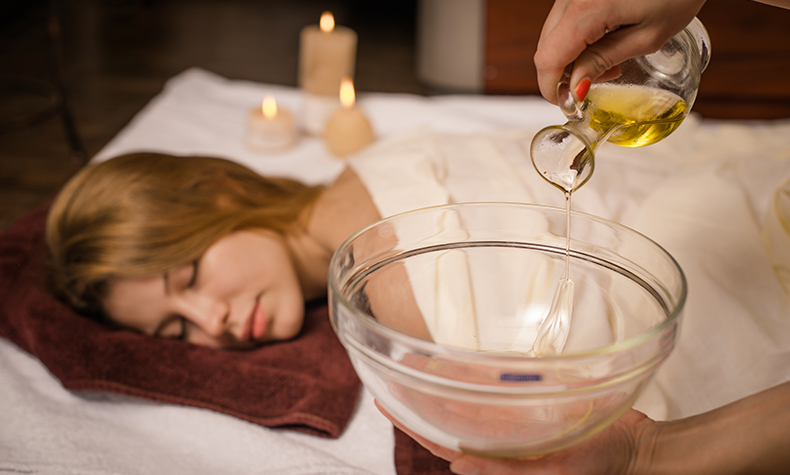 A hammam
Let yourself immerse in the world of health and beauty in the saunas' city at the Velur. A mild steam bath treatment helps to rejuvenate your body, get rid of exhaustion, clean pores and achieve a healthy glow.
A hamman or a Turkish bath can help you to relax completely, what is more it removes fatigue, cleans your pores and sloughs off dead skin. Though the temperature inside the room rises up to 50 ℃ and humidity is 90%, you won't feel any discomfort. Steam softens the dead layer of skin, cleans the dirt and dissolves skin oil, so it can be easily removed with the help of a peel (for instance, with an exfoliating glove Kesse).
The specialists of the Velur have finished a hammam training course to learn all the secrets of this ancient beauty procedure and present you with unforgettable emotions.